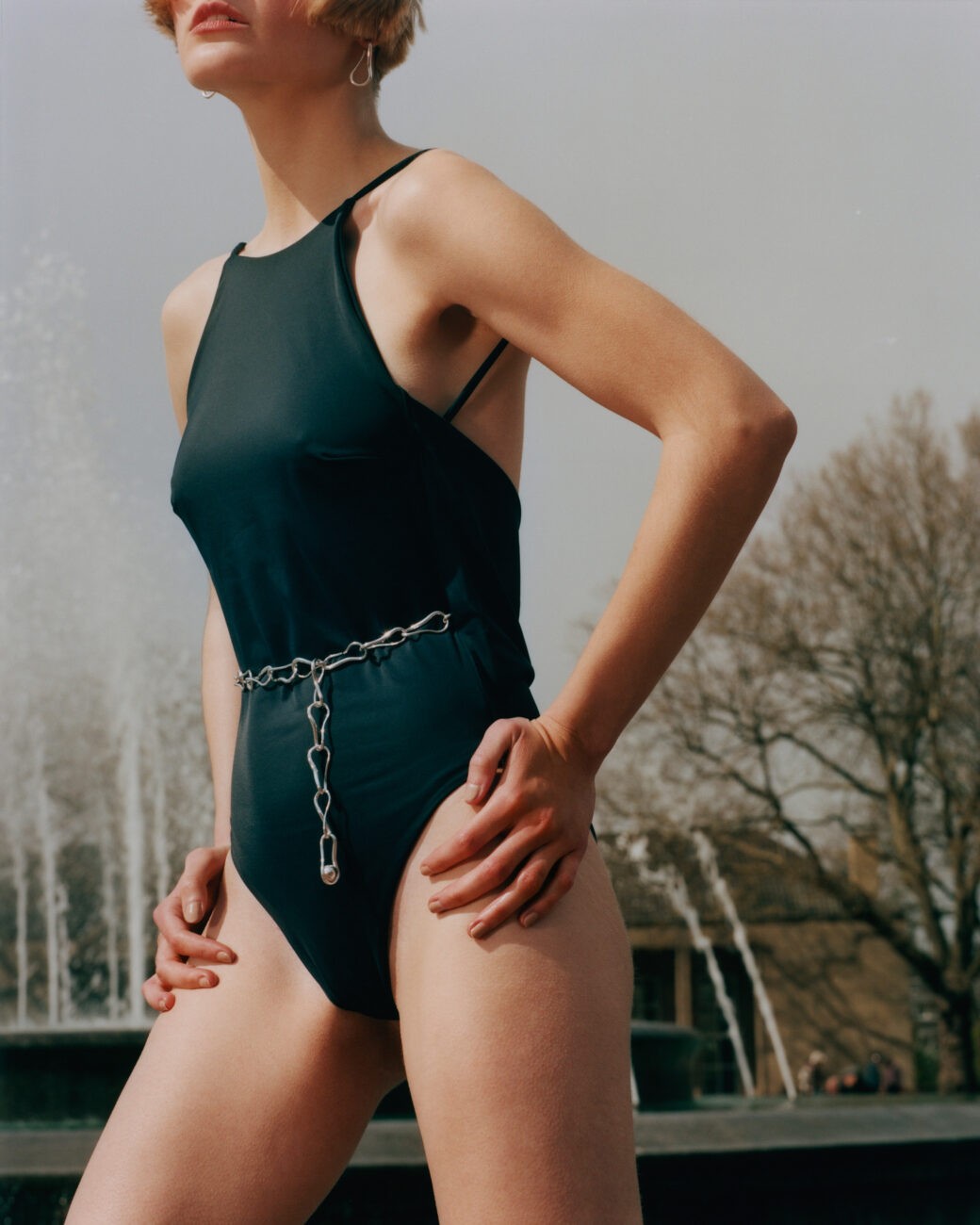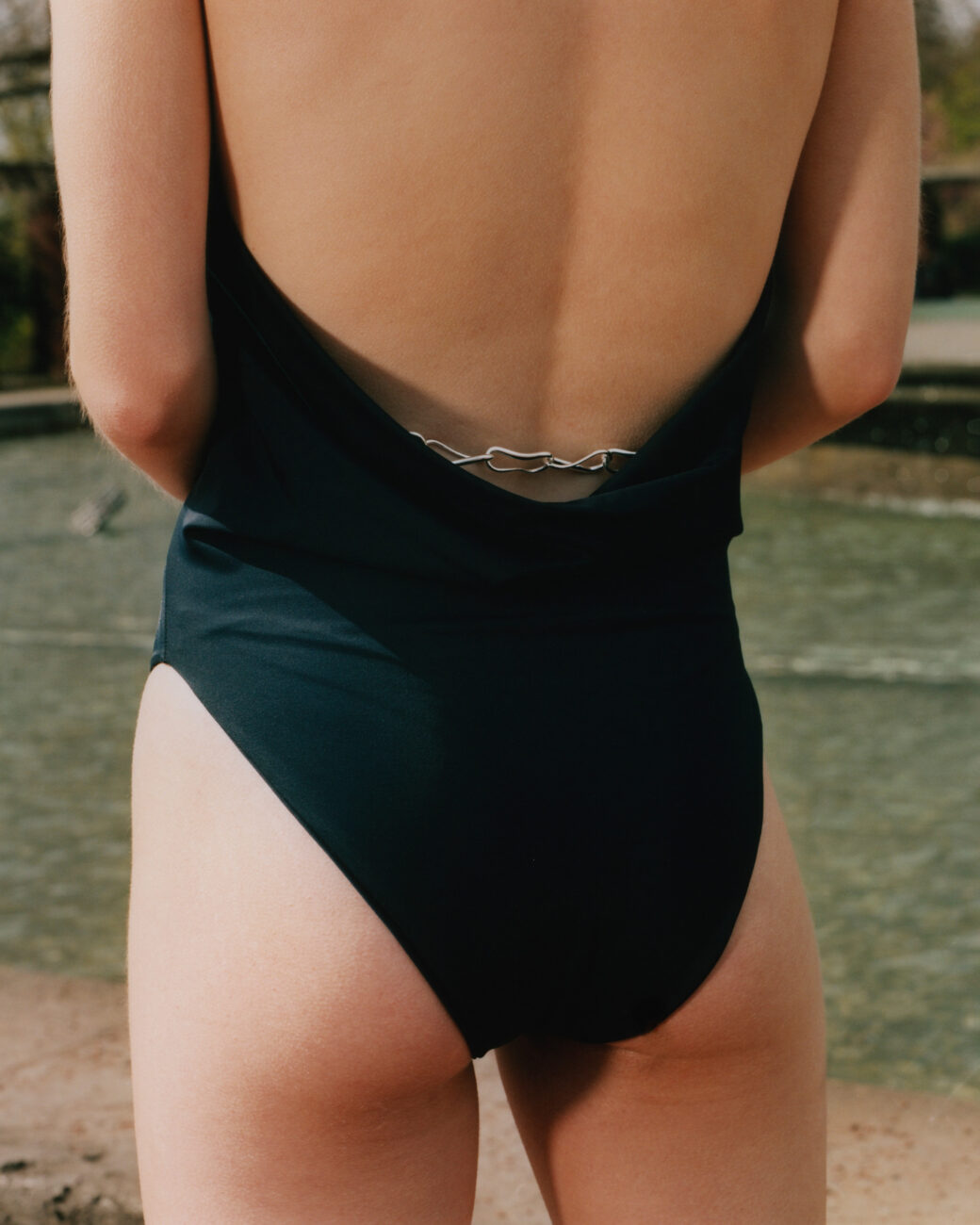 Neck Loose Back Loose
Inspired by the movement of water I created two swimsuits with cowl necks – one in the neck and one in the back. These are combined with wavy linked chains which I designed especially for this project.
Connecting the chains with the garments, the boundaries of jewellery and clothing are blurring.
This project was realised for an exhibition called FREIBAD (engl.: public swimming pool).
2021
swimsuits and jewellery
fabric, silver